NYSC - National Youth Suffering Corporation
NYSC - National Youth Suffering Corporation
When will it be clear to the Nigeria Federal Government that NYSC should be scrapped or made a voluntary act?
Since this presently camping batch resumed camp, I've read and seen pictures of two First-Class Graduates dying at the orientation camps. Graduates who were the shining lights of their families, young people with bright future lives cut short. For what?
How can you camp about 2,000 people in dilapidated hostels with bug infested beds, poor food, mosquitoes-ladened environment, and no good medical healthcare on ground for good solid 3 weeks? Then you'd pay them 19,800 Naira and a bicycle allowance of 1,500. For what?
3 weeks of rigorous training in the hands of heartless civil servants, police officers, NSCDC officers, man-o-war members and soldiers with no consideration on the health conditions of corp members been posted across Nigeria. Why are there no medical check-up routines during the mobilization of corp members?
Why carry fresh graduates from Ondo state to Nassarawa state when you're not ready to provide them with basic amenities enough to keep them for 3 weeks? Why is NYSC synonymous to the suffering of educated youths now? An 11-months experience that adds nothing to the lives of many of these young people.
The case of the LAUTECH first-class student who died due to officials negligence is really sad to read - but it is no surprise because this is what happens in major NYSC camps across Nigeria - just that many didn't end up dead.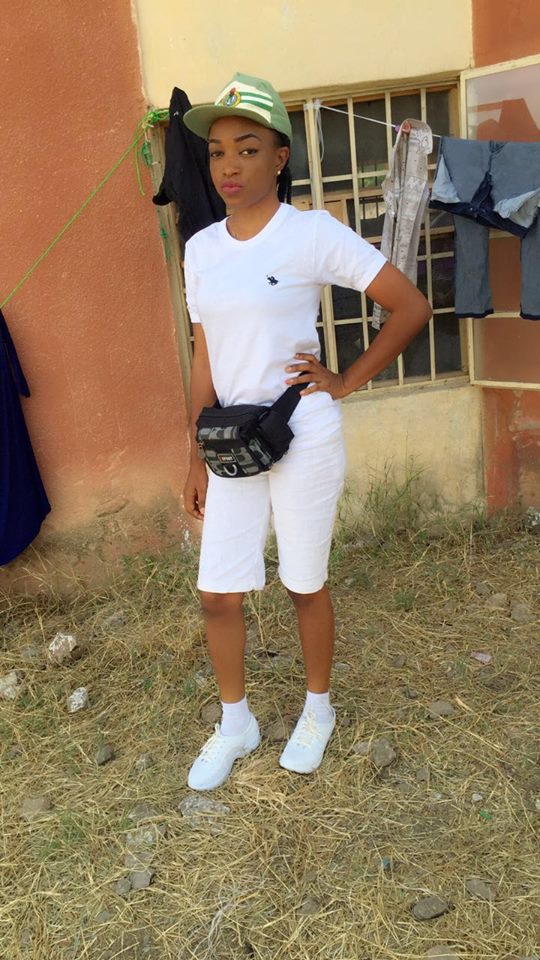 The LAUTECH Girl that died
Now, who would be responsible for that girl's death? How many officials have been arrested for negligence? Why is the head of the NYSC State Coordinator not rolling? Where's the outrage from the State Governor? What happens next for the Family of the girl? I pray and hope they sue the NYSC and Federal Government!
RIP
If a corp member is unwilling to partake in any camp activities for a whatsoever reason known to him/herself, he/she should be sent back home, and not forced to do whatever. Why the need for matured graduates to go to camps and follow soldiers instructions when it's not like they're going to be installed into the Armed Forces after the end of camping?
RIP
NYSC should not be by force. It should not be a suffering corporation for fresh graduates. Its certificate should not be a must to secure jobs in Nigeria. This scheme no longer serves the purpose the creators had in mind when they started it.
I am weak for more words to use in writing further. I guess I will stop here. May the soul of the gentle lady rest in perfect peace.
RIP
Fatoki Taiye Timmy Writes on Facebook:
"Now Your Suffering Continues:NYSC
"Now that NYSC authority has come out to say ' the Late Dolapo died in a government hospital and not camp.' What do we take out of that? Who this statement don epp?
"I remember a Corp member-Yetunde Idowu was murdered two years ago in Kwara. Neither NYSC nor State Govt had anything good to say, nor put anything in place to secure others.
"We must can't keep living like this and pretend we human too.
"The fact is NYSC has outlived its usefulness to our national life and future.
"The fact is the 'willing pipe 'in the hands of looters has destroyed more lives in recent time.
"The fact is corruption in NYSC 'll never make the scheme better than what it is unless it is revisited and reformed to fit into 21st century thinking.
"Many people reading this would def have tales to tell.
"But what can one say of a scheme that started in the 70s but yet to have a befitting permanent camp in all the States?
"What do we say of a 40 yr+ scheme that does not have permanent socio-welfare structure that 'll fit into today's age and the youth population it is serving?
"Ask any corper in the Camp right now to send you pictures of the bathroom n toilet in any camp in the country...
"Tell your brothers and sisters to send you the hostel picture too
"You may help Nigeria to ask for the picture of the food
"Maybe then we can reason together.
"NYSC is simply not helping us.
"The only greatest reason people are eager to serve today is the monetary benefit.Others are just not it.
"What stops NYSC from changing the registration format of corpers to one that 'll give full life-saving information- health status?
"Such that 'll ensure corpers are posted to the right place based on such information, such that 'll ensure camps are adequately prepared for save lives of young people often engaged in vigorous physical activities."