Data Analysis of BBNaija 2017 Twitter Trends That Would Make Critics Shut-Up

Data Analysis of BBNaija 2017 Twitter Trends That Would Make Critics Shut-Up
I had to produce this

data analytics because I

have been following Big Brother Naija 2017 critics during and after the show. Majority of the criticisms after the show are unfair. The morality guardians who are made up of mainly religious conservatives and few intellectuals feel the show is bad for Nigeria. Religious conservatives argue that immorality is being glorified on National TV. Intellectuals says the show is a distraction for Nigerians who should be focusing on important socioeconomic and political issues, and that the voters who have to churn out N30 from their hard earned money to votes were ripped off by the show owners.
First, I don't know how they want the BBNaija organizers to fund the housemates stay in the house for 10 weeks. BBNaija is not a charity program or a poverty alleviation program. Though, like other reality TV shows, BBNaija had a lot of rich sponsors, but it is still has the right to charge viewers who wished to vote for competitors. Airtel's The Voice Nigeria, MTN Project Fame, the Idols, etc. all charges a substantial amount to vote for your favourite housemates.
Nigeria is in the first five of the most religious nations in the world. Nigeria is also in first five of the most corrupt nation on the world. Pornhub, a popular porn website is in the first 50 of the most visited sites in Nigeria. These three aforementioned facts show some correlation, doesn't it? Many Nigerians are hypocrites. What they are saying is that it is okay to be immoral in the abode of your homes, but not on national TV. As if many home videos we see on Africa Magic TV does not portray explicit sexual scenes. It is not hard to see all these BBNaija critics and not wince – just look at the headlines, you will see the sex scandal between Apostle Suleiman and Stephanie Otobo (a night club stripper).
Below is a segmentation of the data analysis on BBNaija Twitter trends for 2 weeks before the grand finale. It was created by a Twitter user (Daddy Sam @Zebbook) who is a Big Data Analyst. Enjoy the points from each segment.
"Big Brother Naija reality show came to an end Yesterday. I have been tracking the hashtag
#BBNaija
and the data is so beautiful I had to share.
I have limited the
#BBNaija
twitter analytics data to the last 2 weeks so as to focus on the final contenders and the show's final moments." - @Zebbook
1.
The hashtag
#BBNaija
has been used 1,058,900 times in the last 2 weeks alone. Average of 1,500 tweets per minute. 59% of active users female.


3.

It gets interesting. Twitter heatmap for

#BBNaija

shows the hashtag has been mentioned in every continent in the world. NG, SA, UK dominate.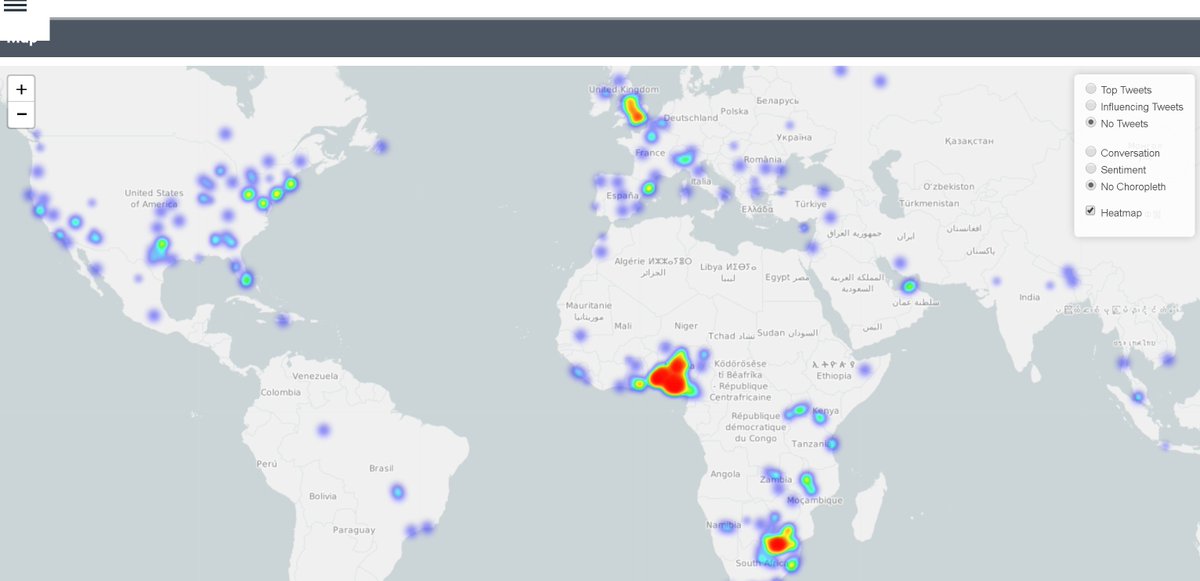 4.

Hashtag

#BBNaija

has been mentioned in over 100 cities across the world in the last 2 weeks alone. Even in China!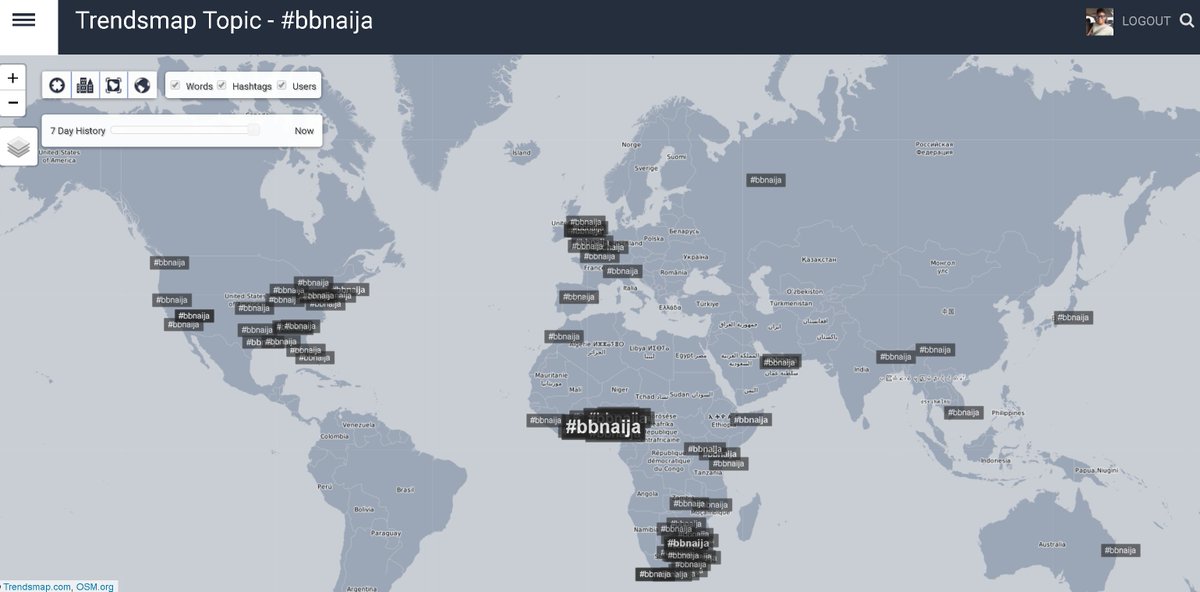 5.

It is Big Brother Naija but the other big brother in the US has sure been paying a lot of attention to the show.

#BBNaija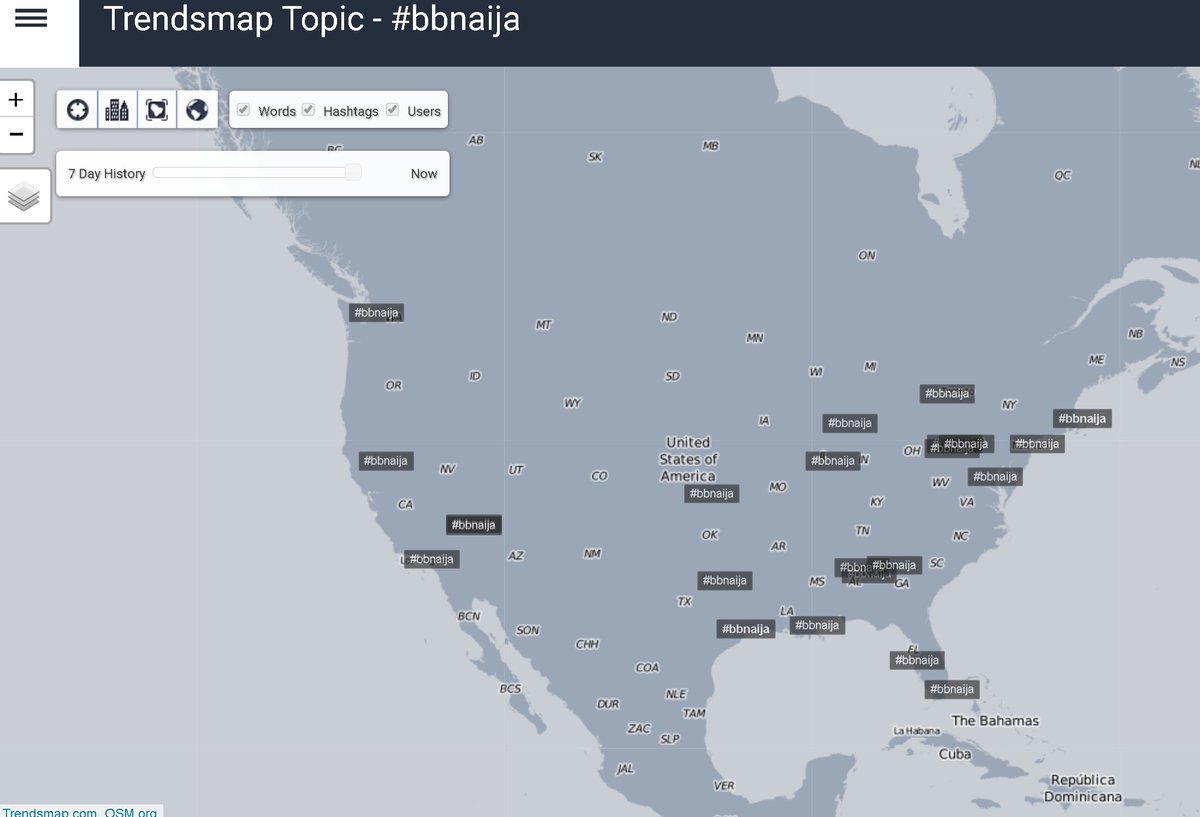 6.

Twitter activity for

#BBNaija
peaked during last Sunday's live show, last time this happened on TwitterNG was Orubebe vs Jega in 2015

.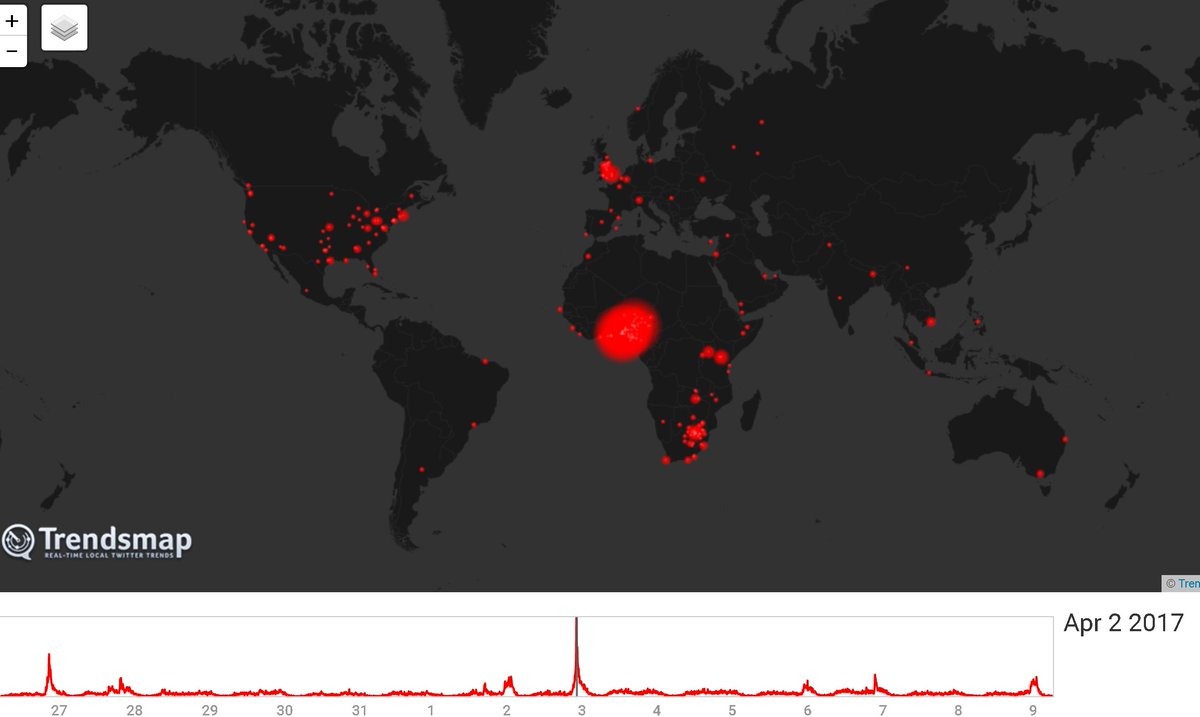 7.

VIDEO: This was when

#BBNaija

took over the world. Sunday, April 2nd, the hashtag used in over 100 cities, all continents, within 2 minutes.
— DaddySam (@zebbook) April 9, 2017
8.
Efe has had the most mentions in the last 2 weeks. 473,600 tweets, peaking at 590 tweets per minute. 51% of active users male.
#BBNaija

9.

When Efe gets mentioned on Twitter, the words VOTE, BISOLA, TBOSS and MARVIS are in the territory.

#BBNaija

#teamefe

#efenation

10.

Tweets are a big deal, and if tweets translate to votes then Efe has these tweets to thank if he wins.

#BBNaija

#teamefe

11.

341,800 tweets for TBoss in the last 2 weeks, peaked at 630 tweets per minute. She's more popular with the female audience.

#BBNaija

12.

VOTE, BISOLA, DEBBIE and ANTHEM are words most used with TBoss over the last 2 weeks.

#BBNaija

#Bossnation

#teamtboss

13.

Twitter heatmap for TBoss got me wawued. Its like the show is about her. Every single continent! Romania I see you.

#BBNaija

#Bossnation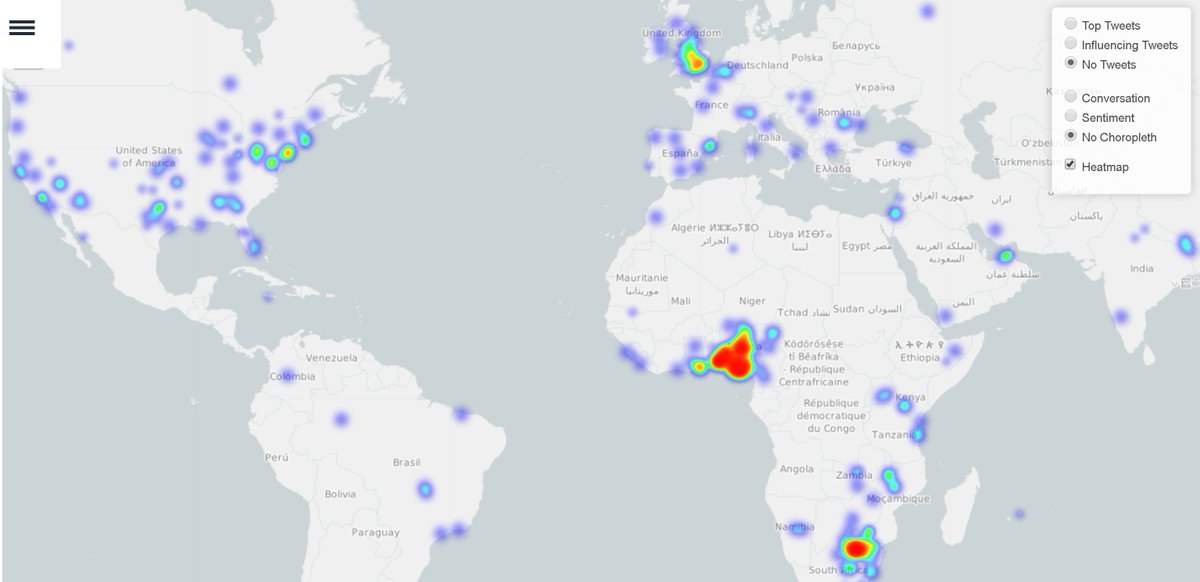 14.

Bisola is 3rd most popular housemate on Twitter. 212,500 tweets in the last 2 weeks, 64% female active users.

#BBNaija

#teambisola

15.

VIDEO: During last week's eviction show, TBoss clocked mentions from all the cities sighted on this map. Insane.

#BBNaija

#Bossnation
— DaddySam (@zebbook) April 9, 2017
The data analyst concluded his information with:
PS: Date valid for Twitter only and range restricted to last two weeks. Data from Facebook and Instagram not captured here.

#BBNaija.

Twitter mentions IS NOT votes. Fans vote without tweeting. Fans tweet without voting.

#BBNaija.

The N25 million aside, the 5 final housemates have gained a lot of (online) exposure and influence. Manage that well and shine!

#BBNaija. For the morality gang, the most talked about moments from the show over 10 weeks had nothing to do with sex or nudity. #BBNaija.

On a final note, na the work wey we dey do.
Chew on this critics, just chew on it like TBoss says Lol, "For the morality gang, the most talked about moments from the show over 10 weeks had nothing to do with sex or nudity".